Tech Story
Designed as a "tween-age" destroyer, these boards form a bridge between the boys and the men. It's here where the kids start riding better than their parents if that hasn't happened already. Inspired by the award-winning D.O.A. series, the Children of the Gnar features a next-generation hybrid camber design that delivers the pop and response of a camber board with the predictability of reverse camber. Although this series is very forgiving and promotes skill building, it is no toy. The Children of the Gnar is the go anywhere, do anything freestyle deck for young shredders during those in-between years.
Rider Type:
RESORT + PARK
THE NEXT GENERATION. ALREADY BETTER THAN DAD AND PROBABLY BIG BRO TOO
Camber: RESORT V1 PROFILE
Our RESORT V1 Profile boards take full advantage of the benefits of traditional camber, zero camber, and reverse camber. This next generation design allows you to get the pop and response of a cambered board with all the predictability and easy turn initiation of zero camber or reverse camber shapes.

Additives:
FSC® CERTIFIED SELECT CORE™
Cross Cut:
Tech Details: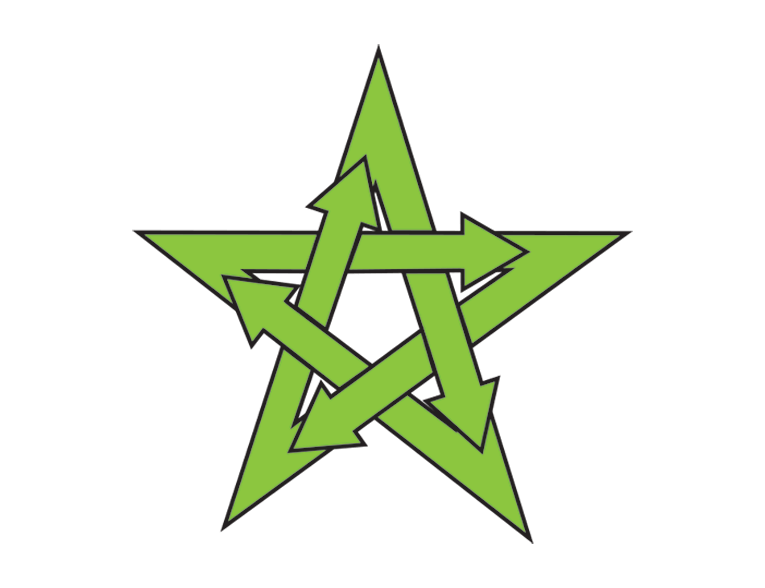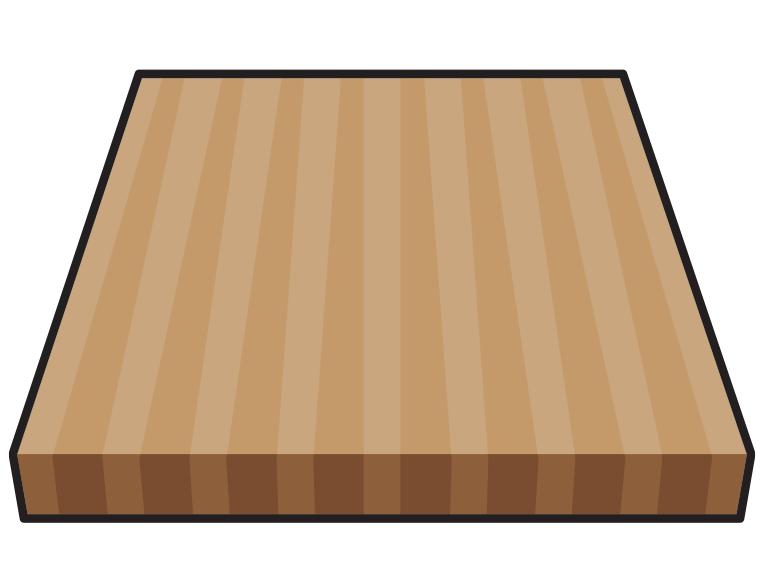 FSC® CERTIFIED SELECT CORE™
Poppy lightweight core with no irregularities for uniform flex and consistency.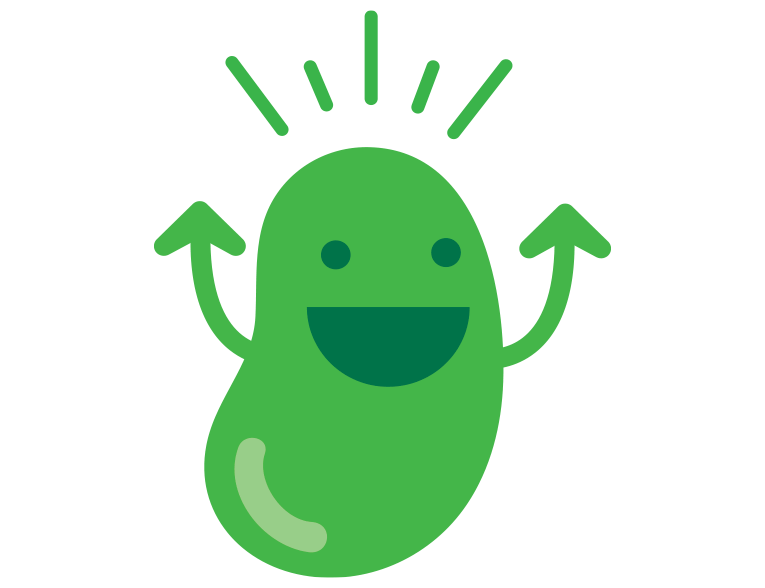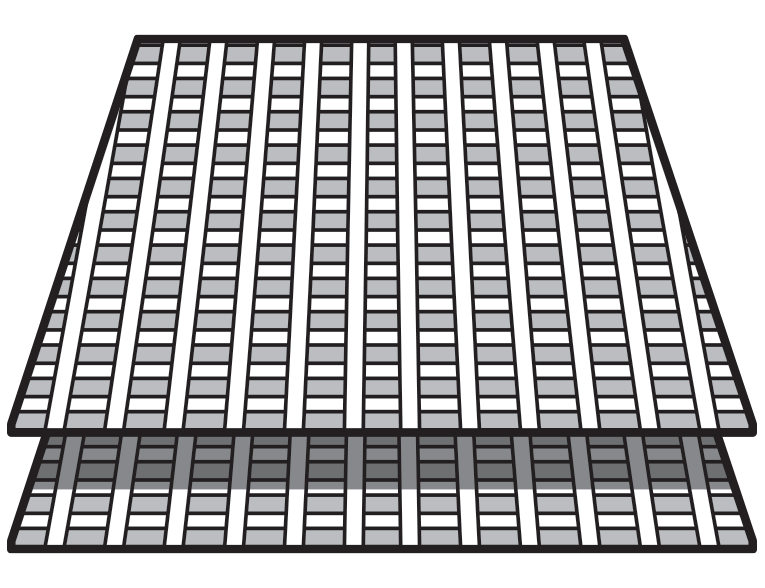 SPECIAL BLEND FIBERGLASS + MAGIC BEAN™ RESIN
Custom weighted Biaxial top / Biaxial bottom = increased strength and durability.
Impregnated with reformulated, high performance plant based MAGIC BEAN™ RESIN.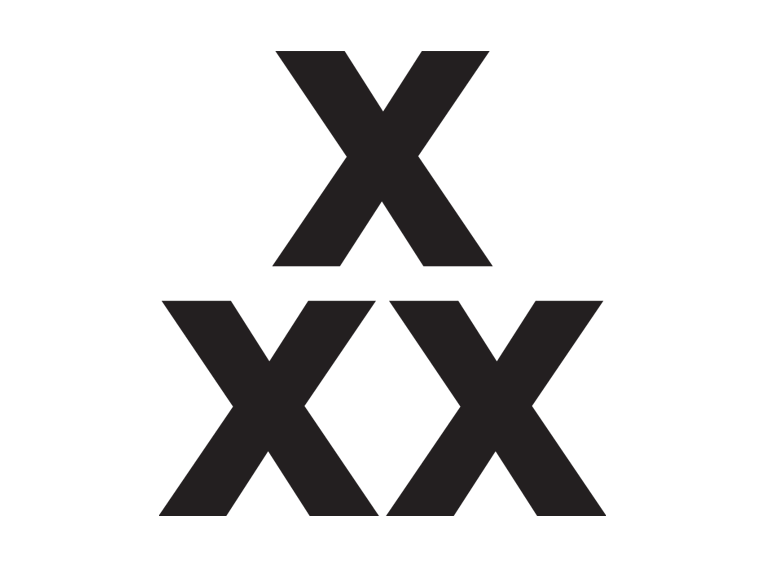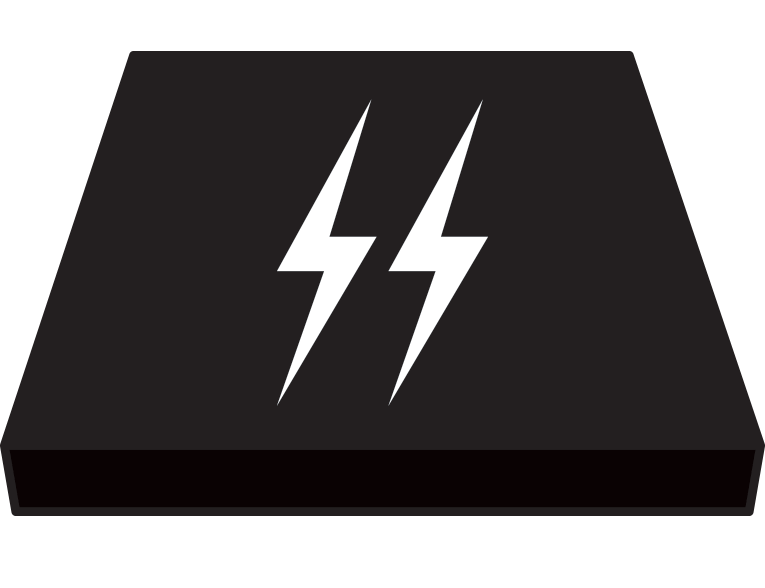 XXX[TRUDED]™ BASE
Extruded under high pressure resulting in a super hard, and extremely durable surface. This is no ordinary extruded base.
PAM16000™ Topsheet
Silkscreen Base
360 Degree HRC48 Steel Edges
Full ABS1000 Sidewalls
Stainless Steel 4 x 2 Inserts
Sizing & Specs:
Length
Effective
Edge (mm)
Waist
Nose/Tail
Sidecut
Max Stance
(CM/Inches)
Suggested Weight
(lbs/kg)
137
1054
23.8
28.0 / 28.0
6.3
56.0 / 22.1
70-100 / 32-45
141
1089
24.1
28.3 / 28.3
6.7
56.0 / 22.1
80-110 / 36-50
145
1124
24.4
28.7 / 28.7
7.1
58.3 / 23.0
90-130 / 41-59
149
1159
24.7
29.0 /29.0
7.5
60.1 / 23.7
100-140 / 45-64
---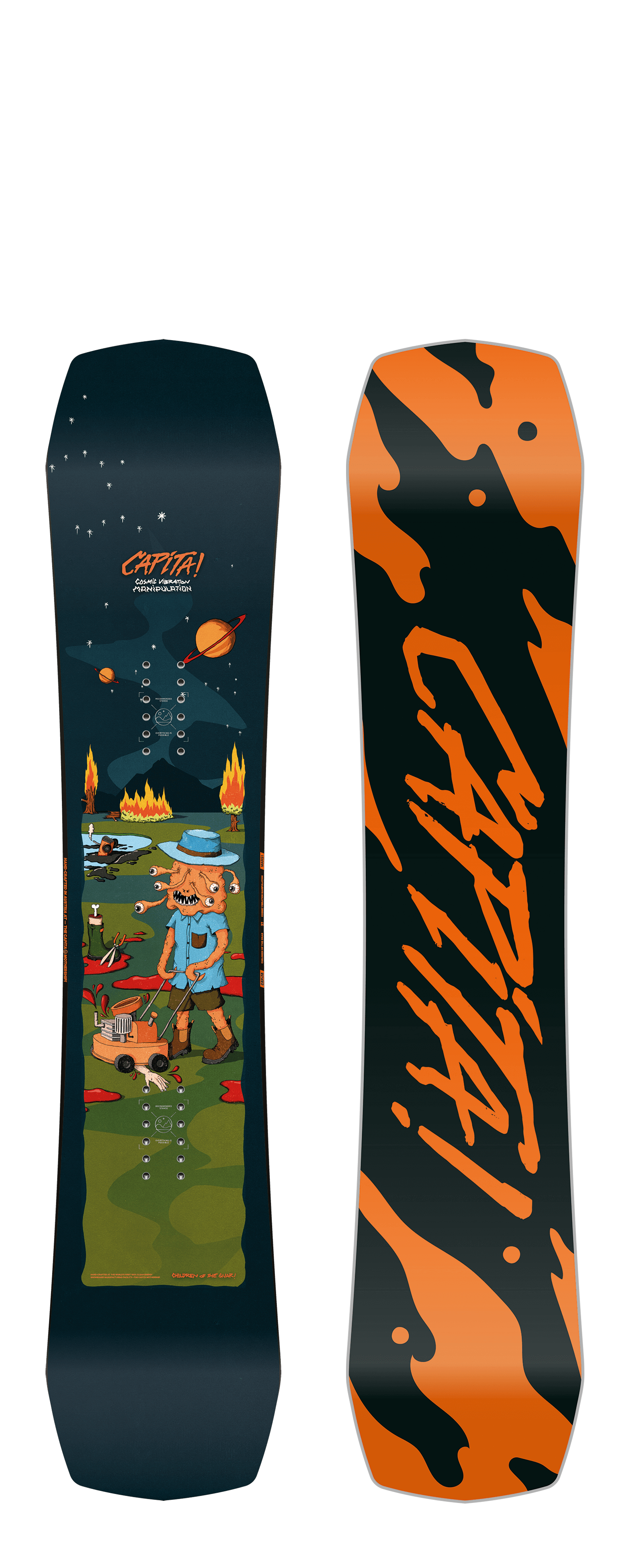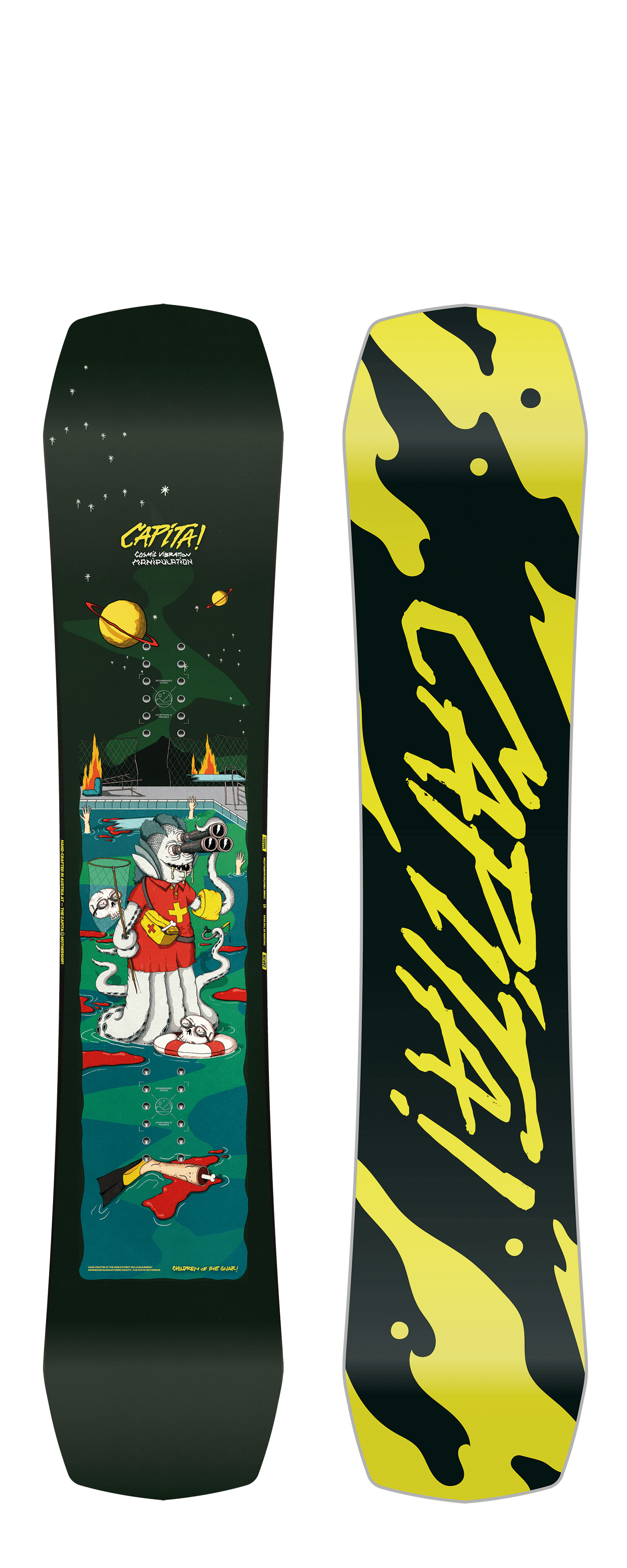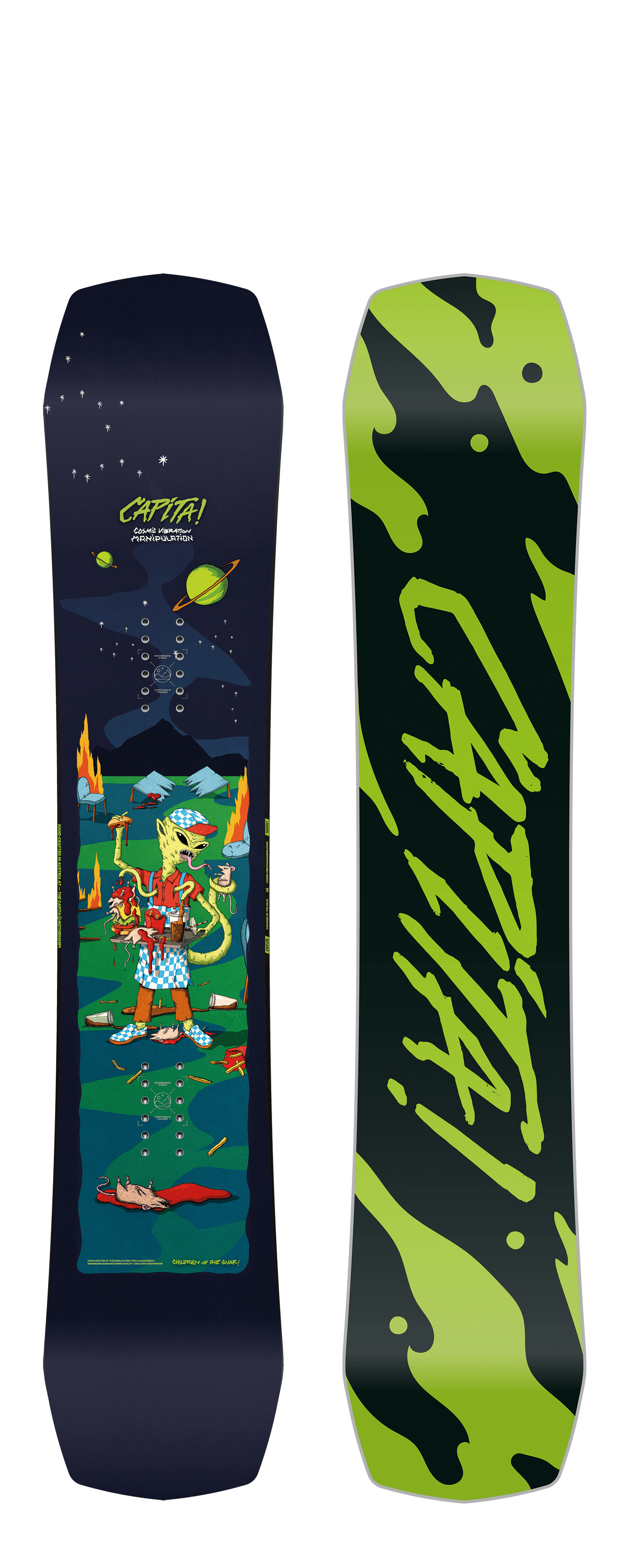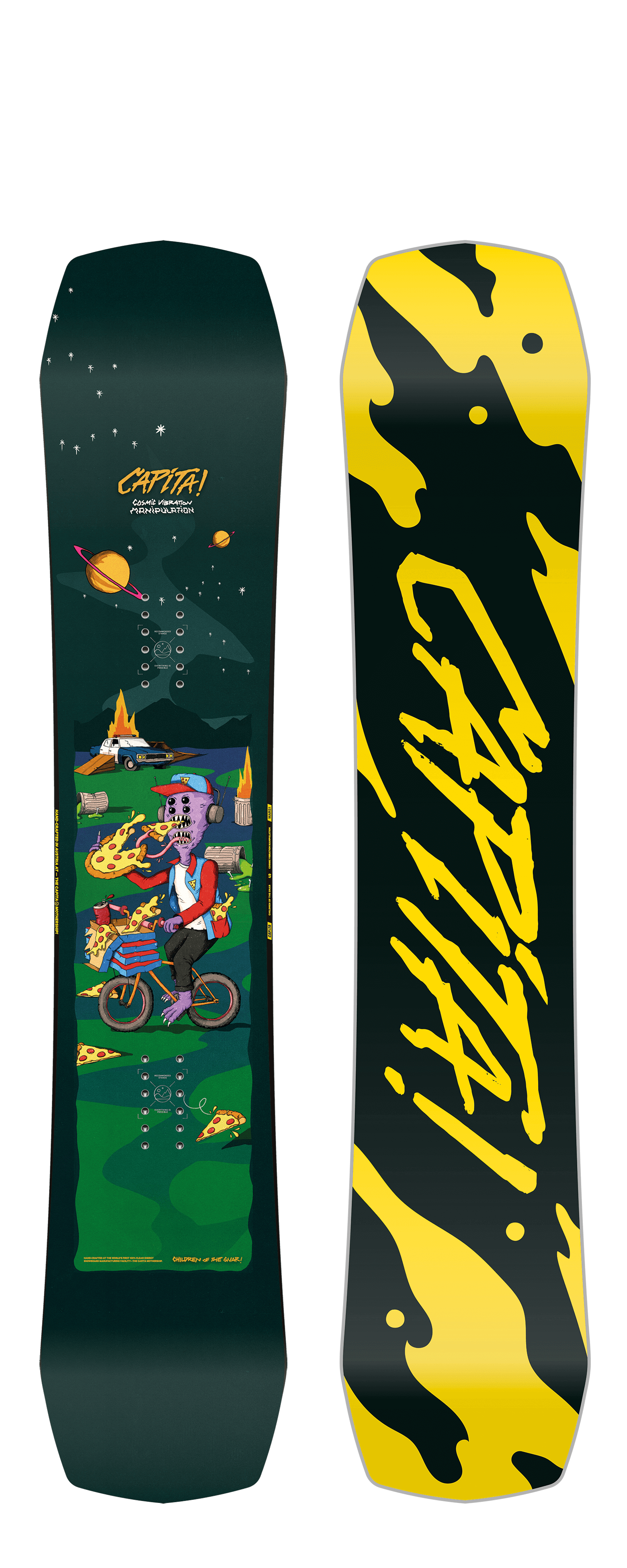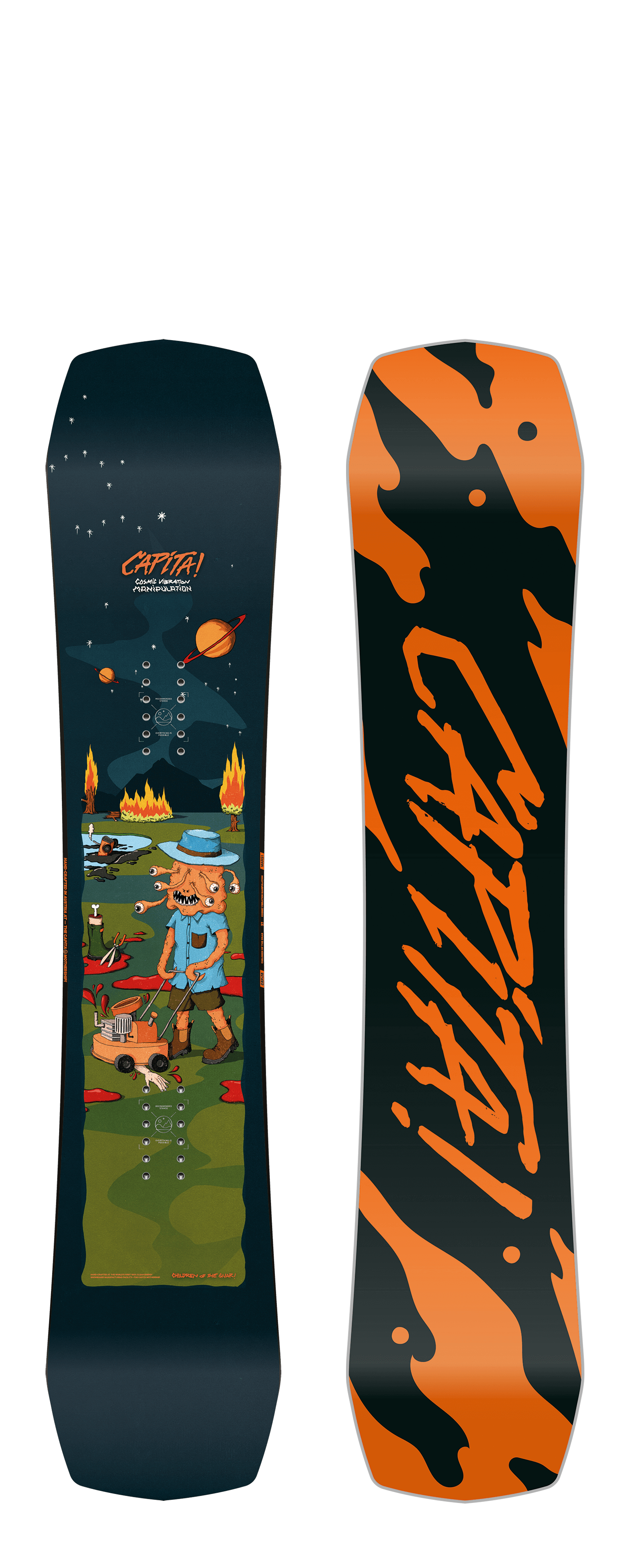 137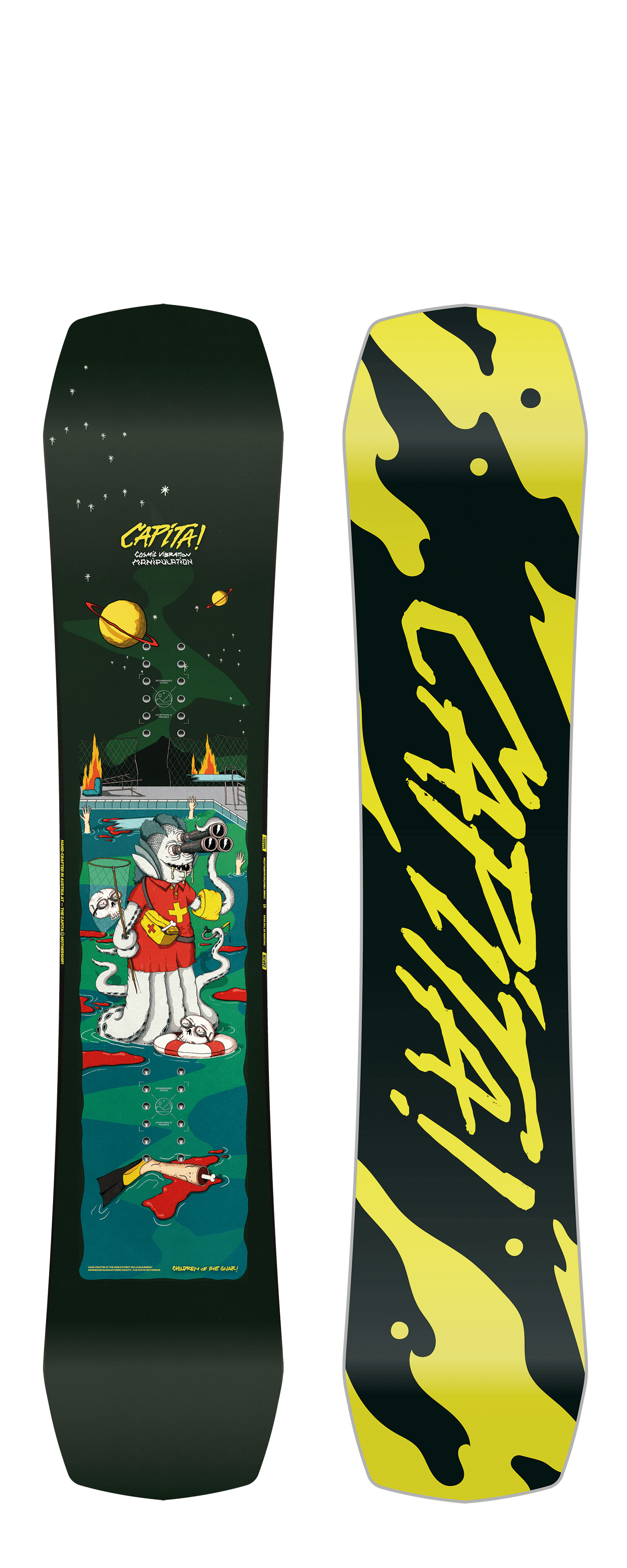 141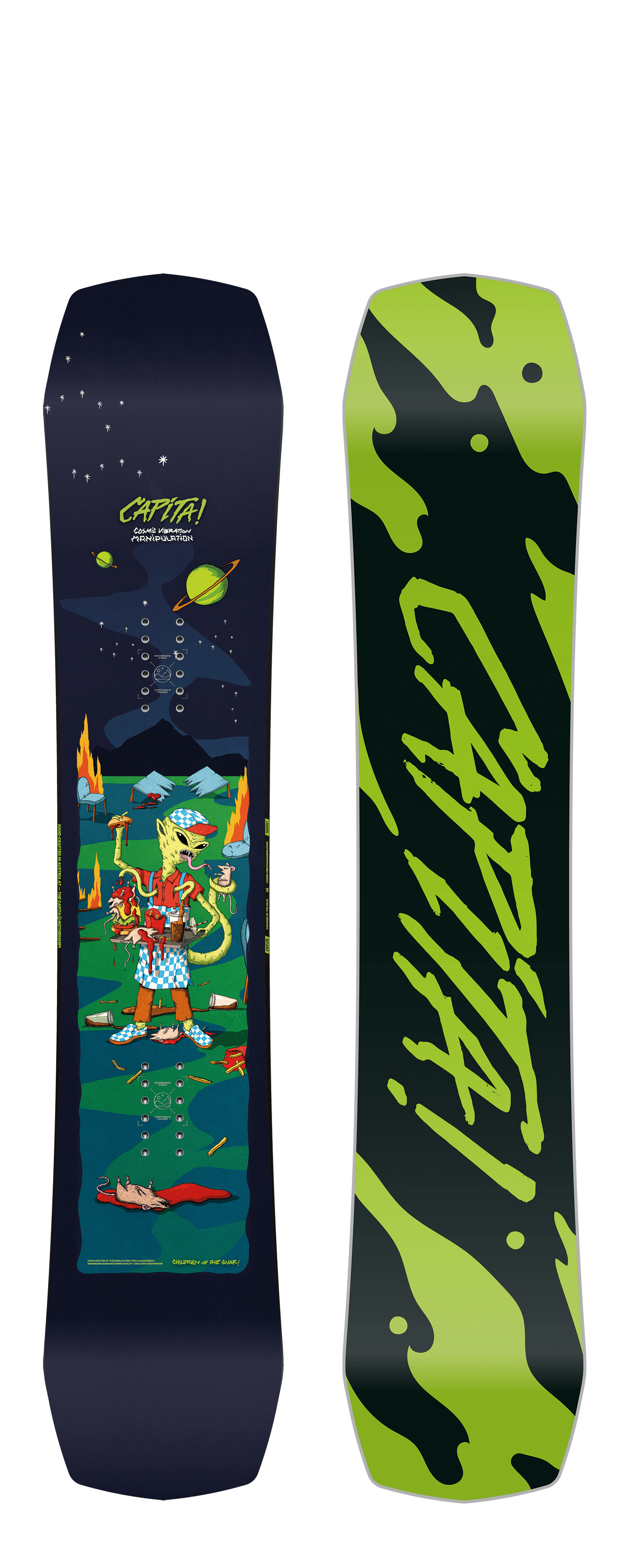 145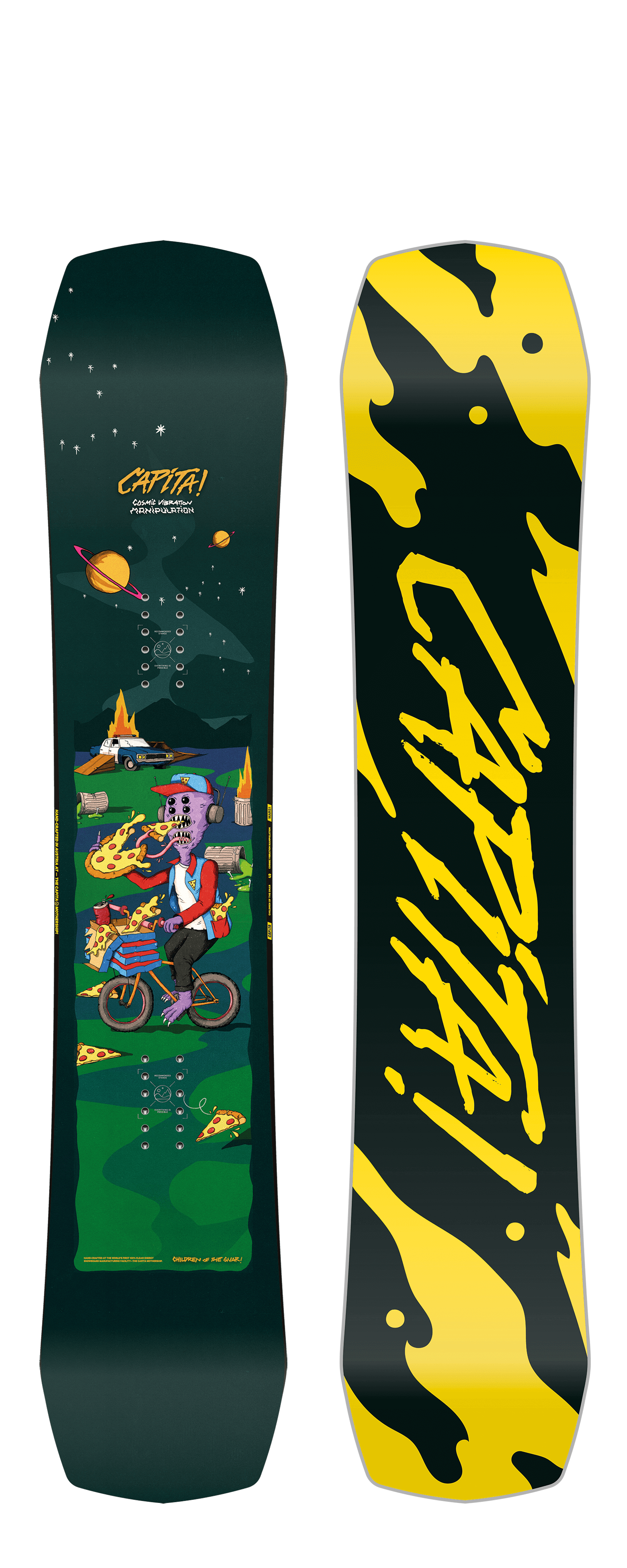 149
THE MOTHERSHIP CONNECTION — NFC
Enhanced Experience Through Technology.
Over the past year, the EETT™ development team at MARS1 has been working to connect you to your board beyond the standard boot/binding interface.
By embedding a super-intelligent Near Field Communication (NFC) chip into the nose of your board, you can now connect your phone to your board for seamless product information, snowboard registration, warranty processing and more.
CAPiTA Snowboards once again leads the industry in next level future tech.