Tech Story
Behold! The consummate anytime, any-place, all-terrain, snow-slaying device: The MEGA MERC. Inspired by the on-slope versatility of the Mercury series, the MEGA MERC mimics its proven technical design lines while packing a powerful punch of serious construction upgrades. Featuring an FSC® Certified 3D Thermopolymer Starship Core™ including ultralight post-consumer recycled plastics, the MEGA MERC is bolstered by a MEGACARBON™ Array and a Megalite Skin™ topsheet, yielding an exclusive performance to weight ratio for serious descents. Designed for power when you want it and float when you need it, the MEGA MERC is the utilitarian, shred-anything, ultra-premium snowboard you can trust to handle it all.
Rider Type:
RESORT
THE ULTIMATE ANY TIME, ANY DAY, ANY CONDITION, FREERIDE MACHINE
Camber: RESORT V2 PROFILE
This revolutionary all-terrain shape provides the best of both worlds. It has a raised camber platform through the inserts to retain high-speed edge hold through variable terrain, elevated contact points to land and float in powder, and Flat Kick tip and tail arcs for faster, more aggressive transitions.

Additives:
THERMOPOLYMER CORE + MEGACARBON™ ARRAY (1 x 120mm MEGACARBON™ UNDER CORE + 2 x 50mm SUPERCARBON™ TOP OF CORE) + MULTI-ELEVATION 3D PROFILING
Cross Cut:
Tech Details: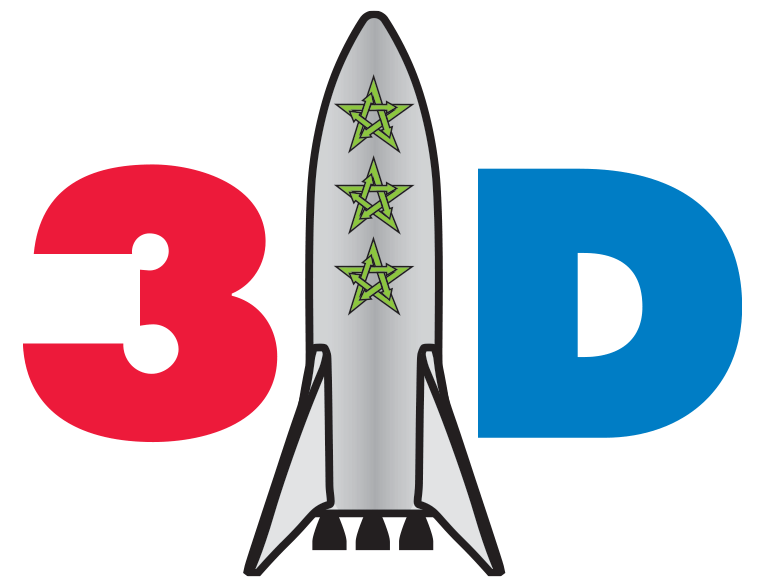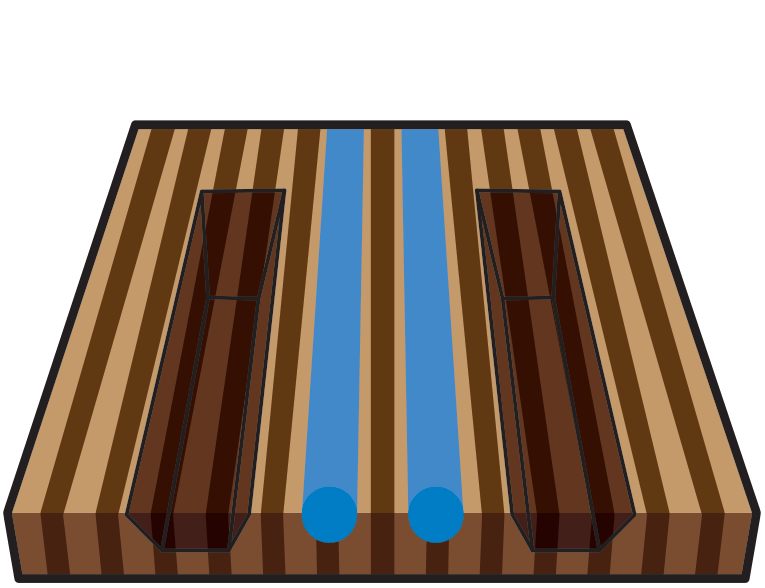 FSC® CERTIFIED 3D THERMOPOLYMER STARSHIP CORE™
Utilizing an advanced electronic sorting system allows us to select mega-premium, reforestation certified, Poplar graded by weight and grain consistency. Comparable to Paulownia in strength to weight ratio, this core retains the poppiness of Poplar, and then achieves a signature feel by adding bonded post-consumer recycled Thermopolymer channels to form an advanced hybrid core. This mega-premium core will blast you into space and beyond.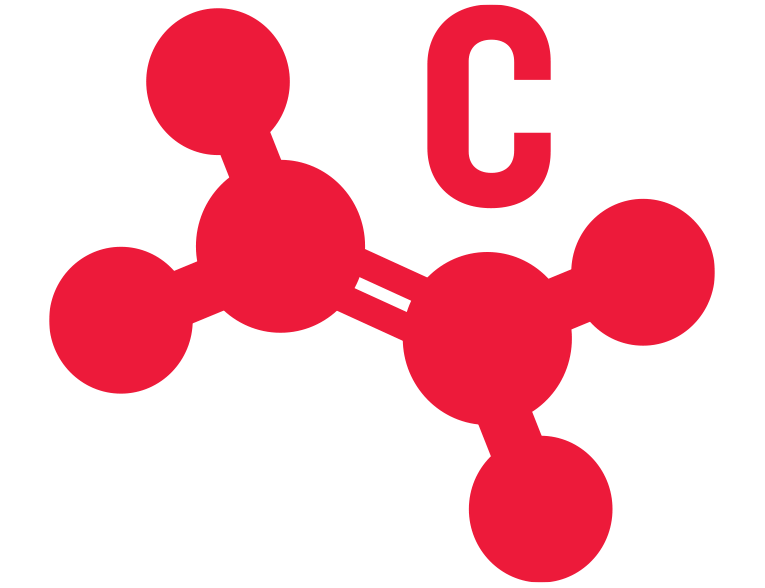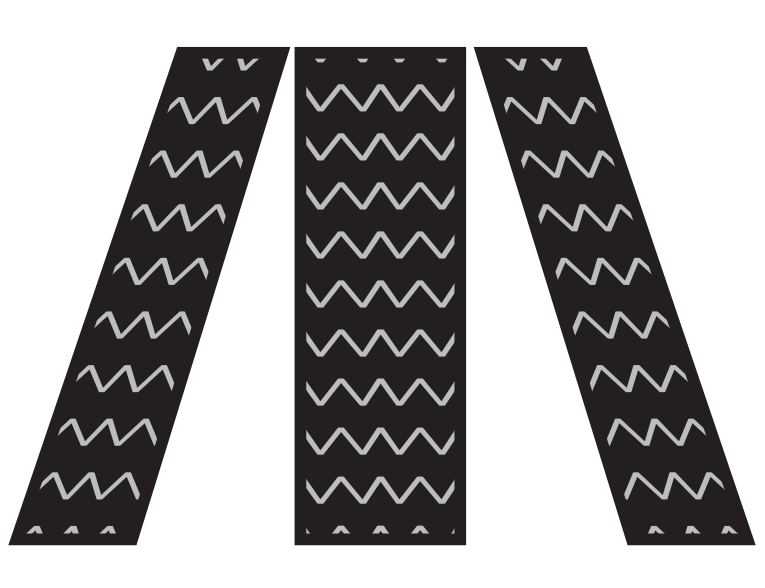 MEGACARBON™ ARRAY
Mega-wide carbon tape on both top and bottom of the woodcore—four times the power and response of previous carbon additives.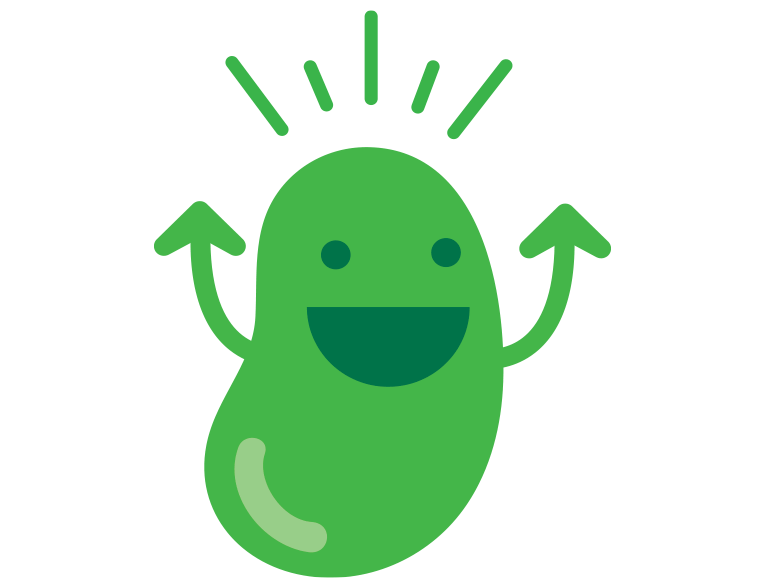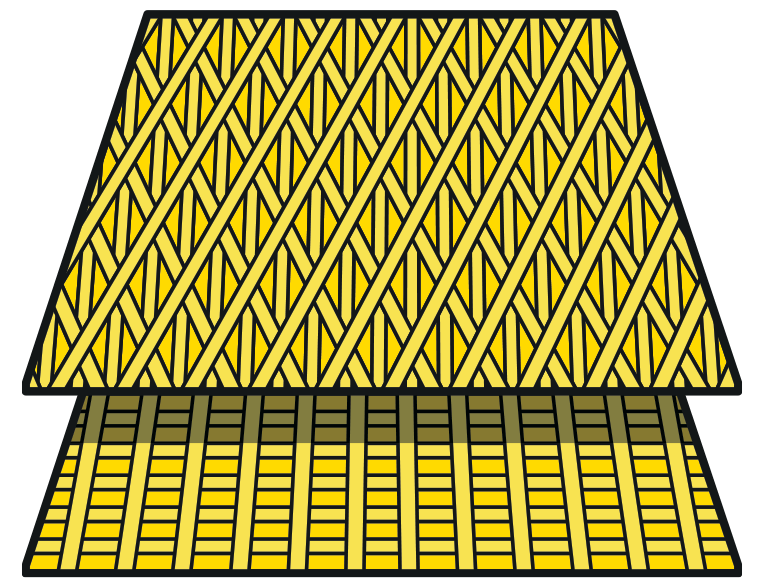 HOLYSHEET™ TRI/TRI FIBERGLASS + MAGIC BEAN™ RESIN
Triax/Triax HOLYSHEET™ has higher glass to weight ratio than normal fiberglass. Impregnated with high performance plant based MAGIC BEAN™ RESIN for the most powerful and dynamic ride.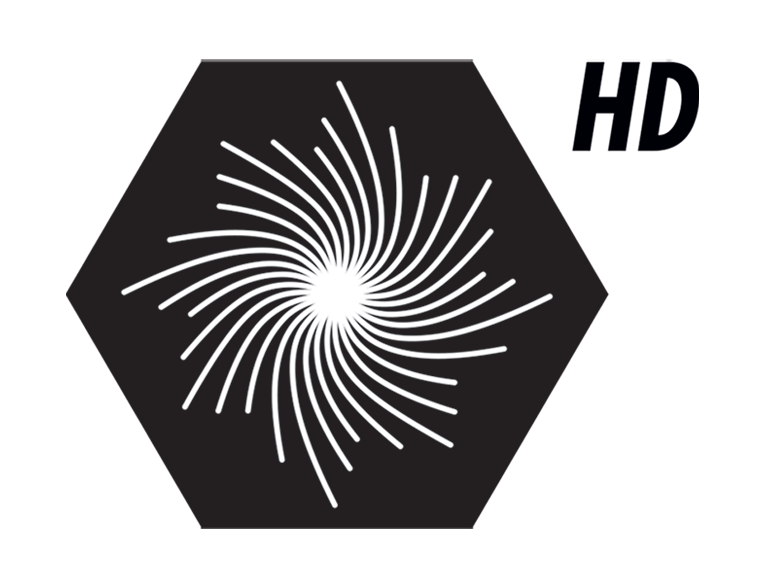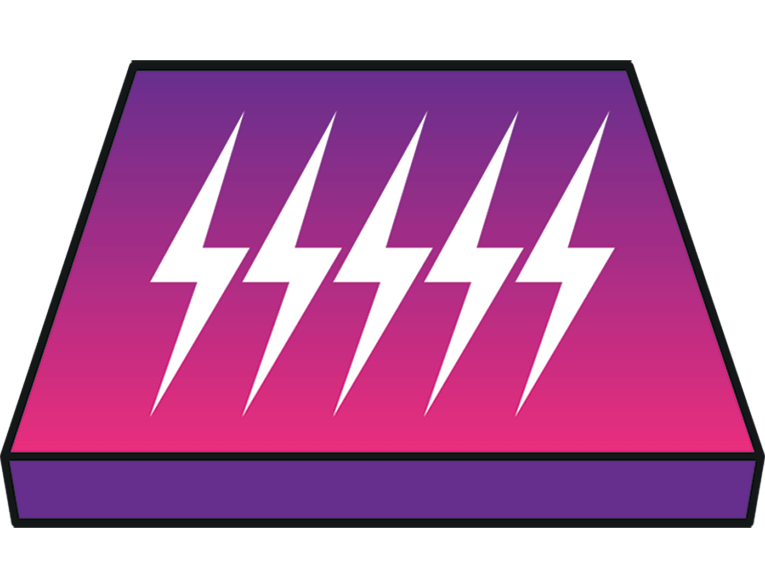 HYPERDRIVE™ BASE
Exclusively formulated, sintered, ultra-high molecular weight, ultra-high density polyethylene, custom engineered with special additives. Rated for the most depraved speed junkies ONLY.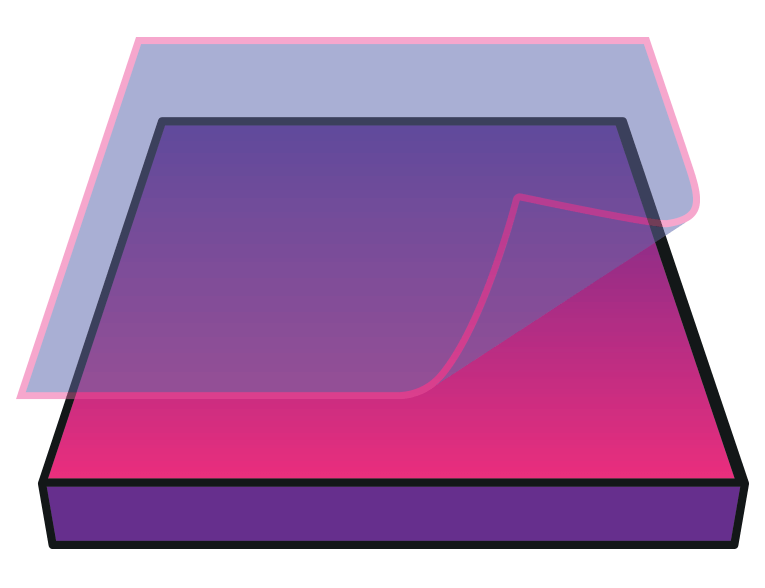 MEGALITE SKIN™ TOPSHEET
Super thin yet durable matte lamina for 60% weight reduction over our regular topsheets.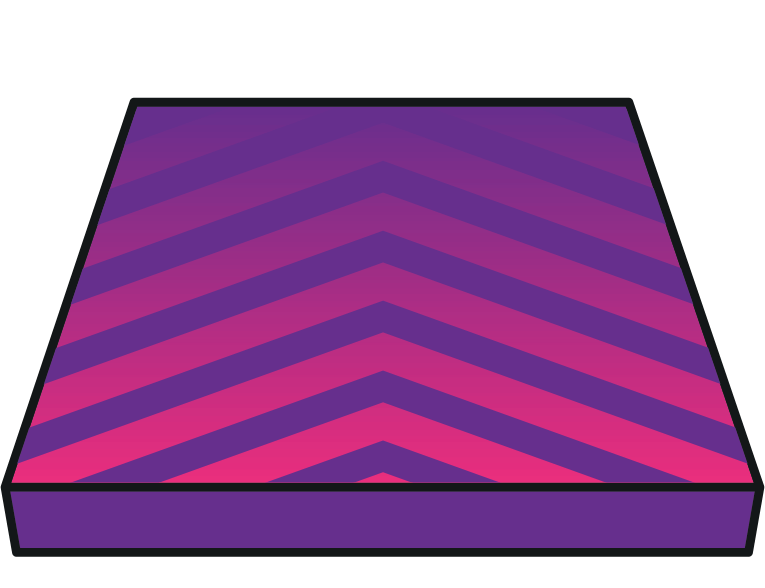 MOONSHOT PRO-TUNE™
Aftermarket performance stone grind structure straight from The Mothership.
New Age Directional Sidecut with Death Grip™
PAM16000™ Topsheet
Die-cut Base
PLT Topsheet Technology™
360 Degree HRC48 Steel Edges
Full ABS1000 Sidewalls
Stainless Steel 4 x 2 Inserts
Sizing & Specs:
Length
Effective
Edge (mm)
Waist
Nose/Tail
Sidecut
Max Stance
(CM/Inches)
Suggested Weight
(lbs/kg)

NEW!

153
1183
25.3
29.6 / 29.6
7.5 / -1.5 / 7.5
60.9 / 24.0
100-160 / 45-72

NEW!

155
1199
25.5
29.8 / 29.8
7.7 / -1.5 / 7.7
63.5 / 25.0
120-180 / 54-81

NEW!

157
1215
25.7
30.1 / 30.1
7.8 / -1.5 / 7.8
63.5 / 25.0
130-190 / 59-86

NEW!

159
1223
25.9
30.3 / 30.3
8.0 / -1.5 / 8.0
67.5 / 26.6
140-200 / 63-90

NEW!

161
1247
26.1
30.6 / 30.6
8.1 / -1.5 / 8.1
67.5 / 26.6
160-220+ / 72-99+
---
Customer Reviews
Write a Review
Ask a Question
04/06/2022
Neil G.

United Kingdom
The Merc
Top of the Range board from Capita is a beautiful thing. Weightless, fast, stable, smooth. Rode my 155 merc in the Arlberg region in sunny conditions for 3 days. A little disappointed in the edge hold on icy terrain. Was hoping for more from the Deathgrip. Crack that next season Capita and it will be some board.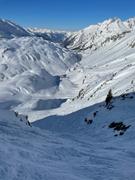 01/21/2022
Shimon

United States
Mega merc
Great board works better on snow vs ice. Definitely comes alive at high speed, the quality and craftsmanship is outstanding!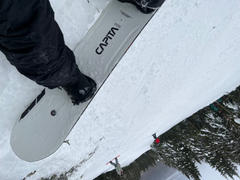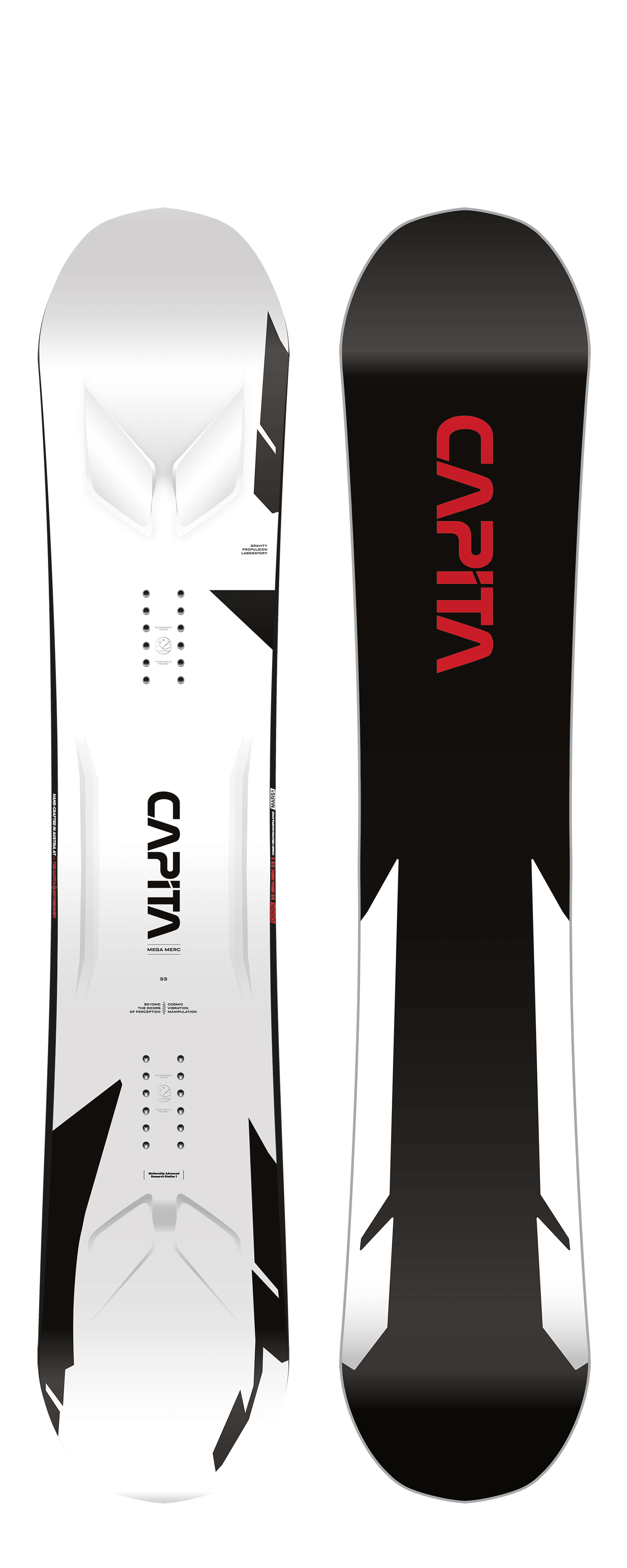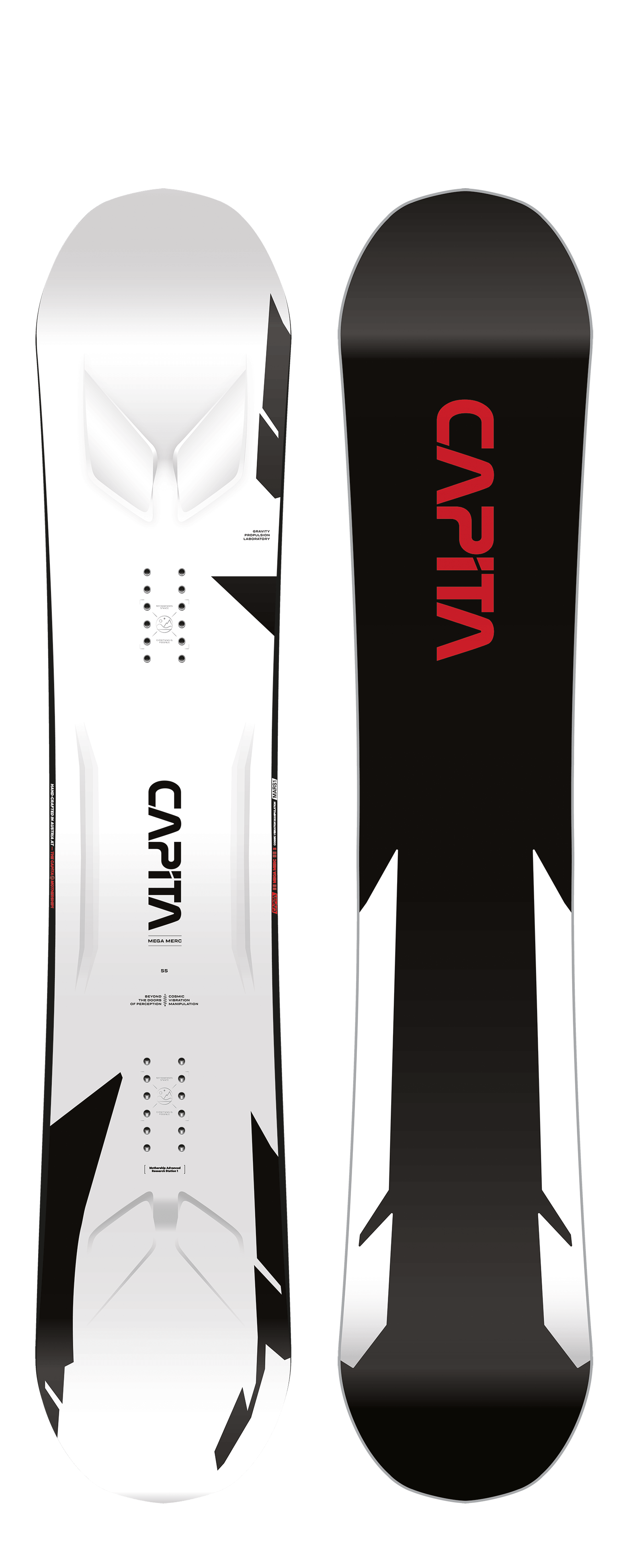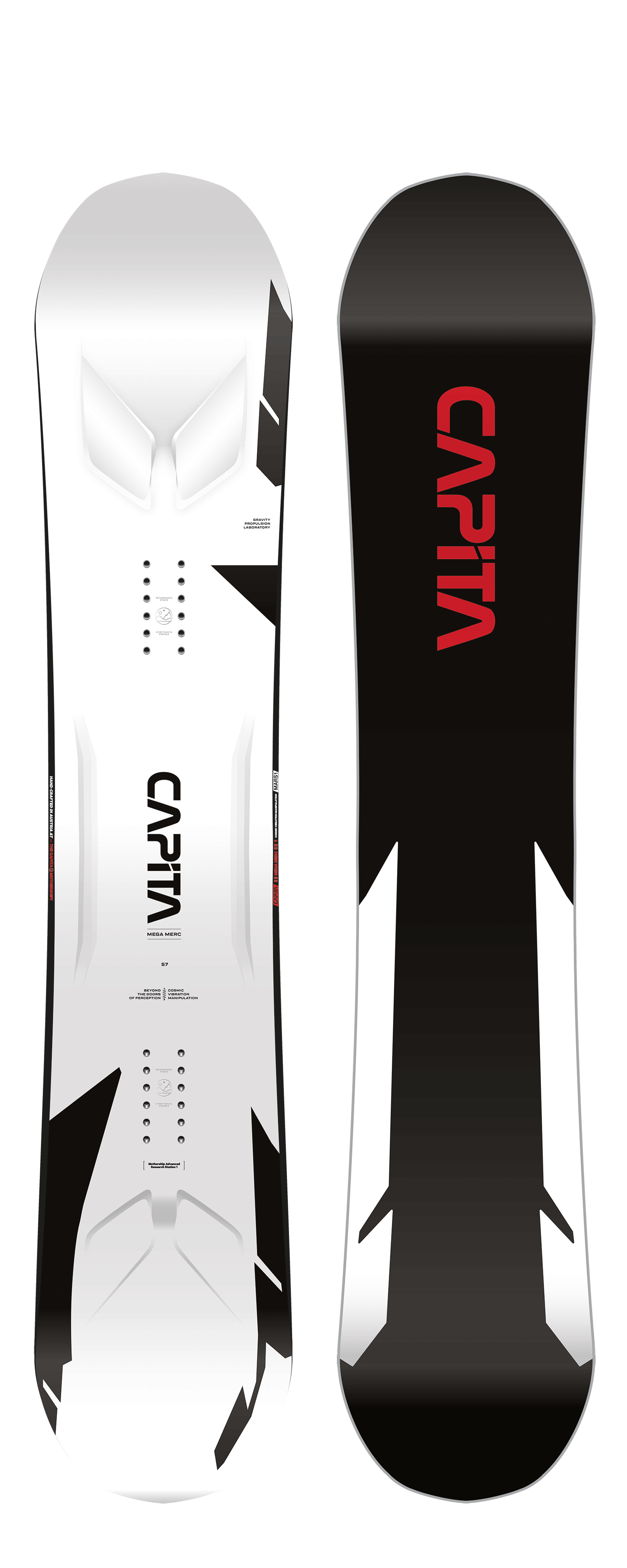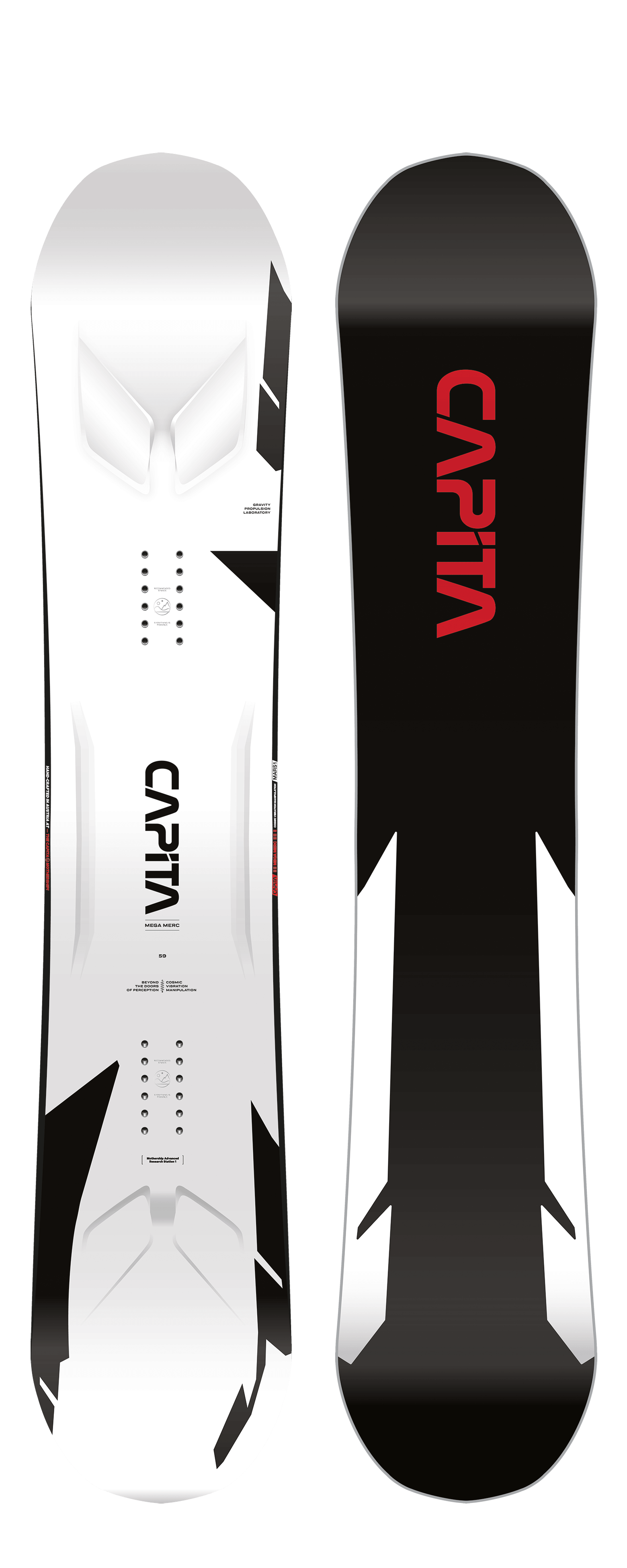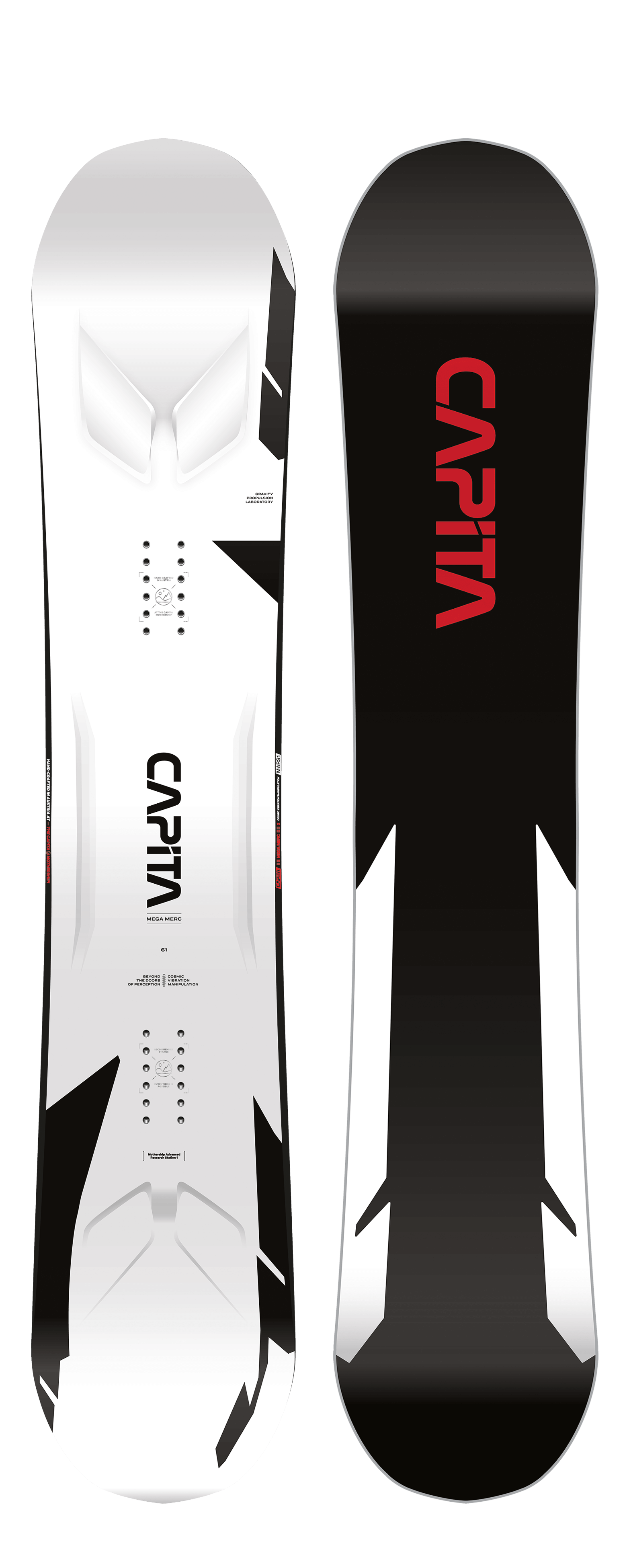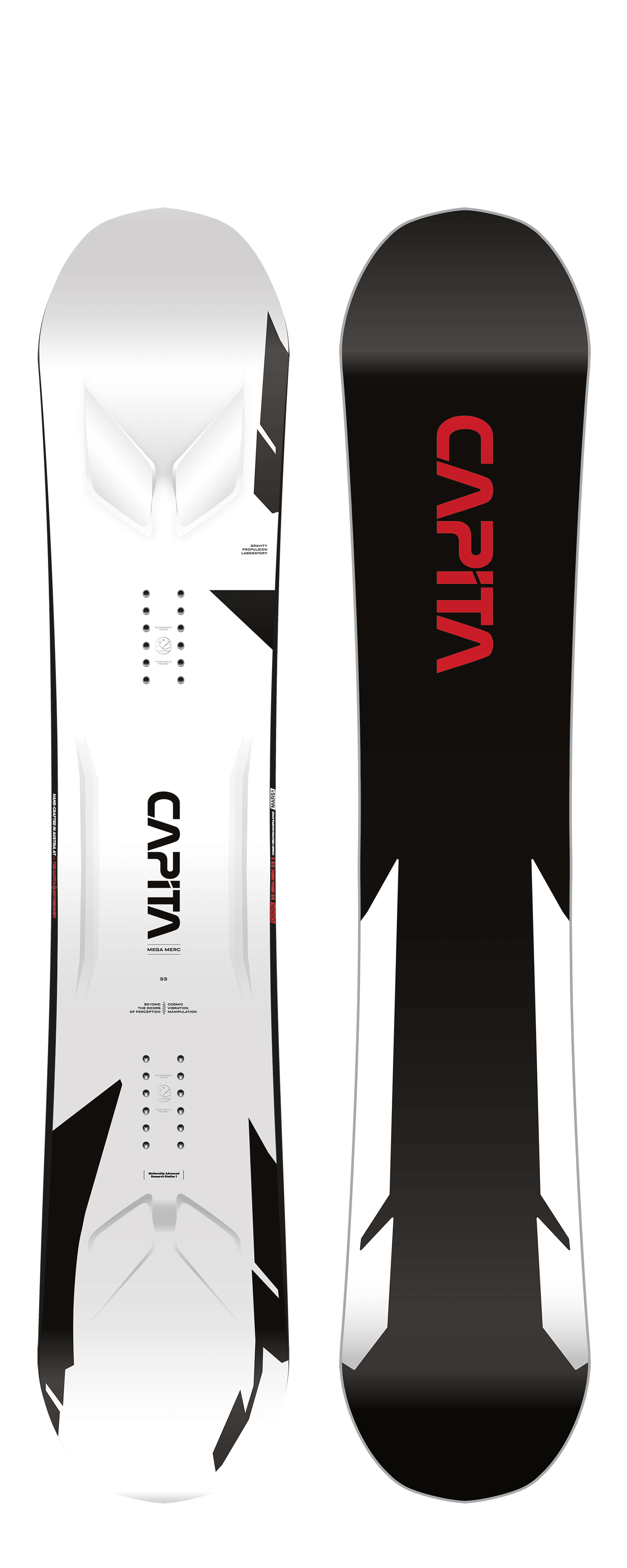 153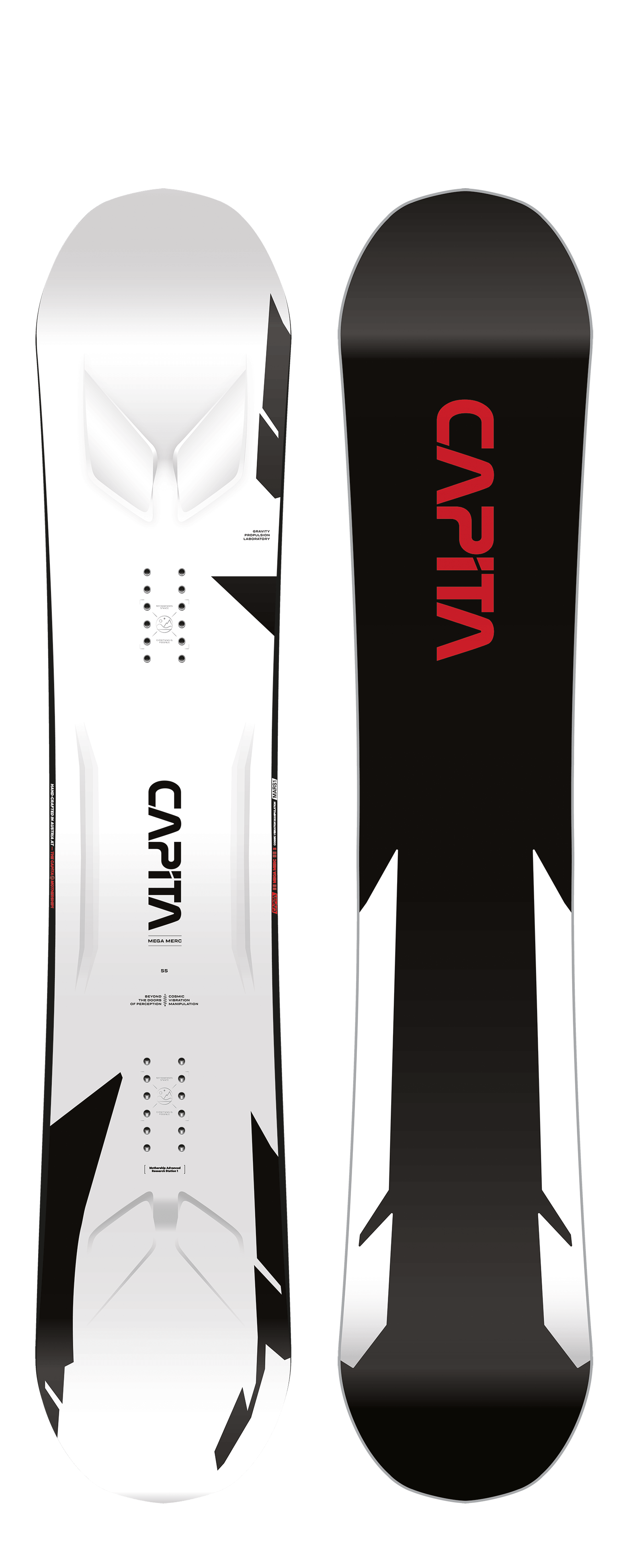 155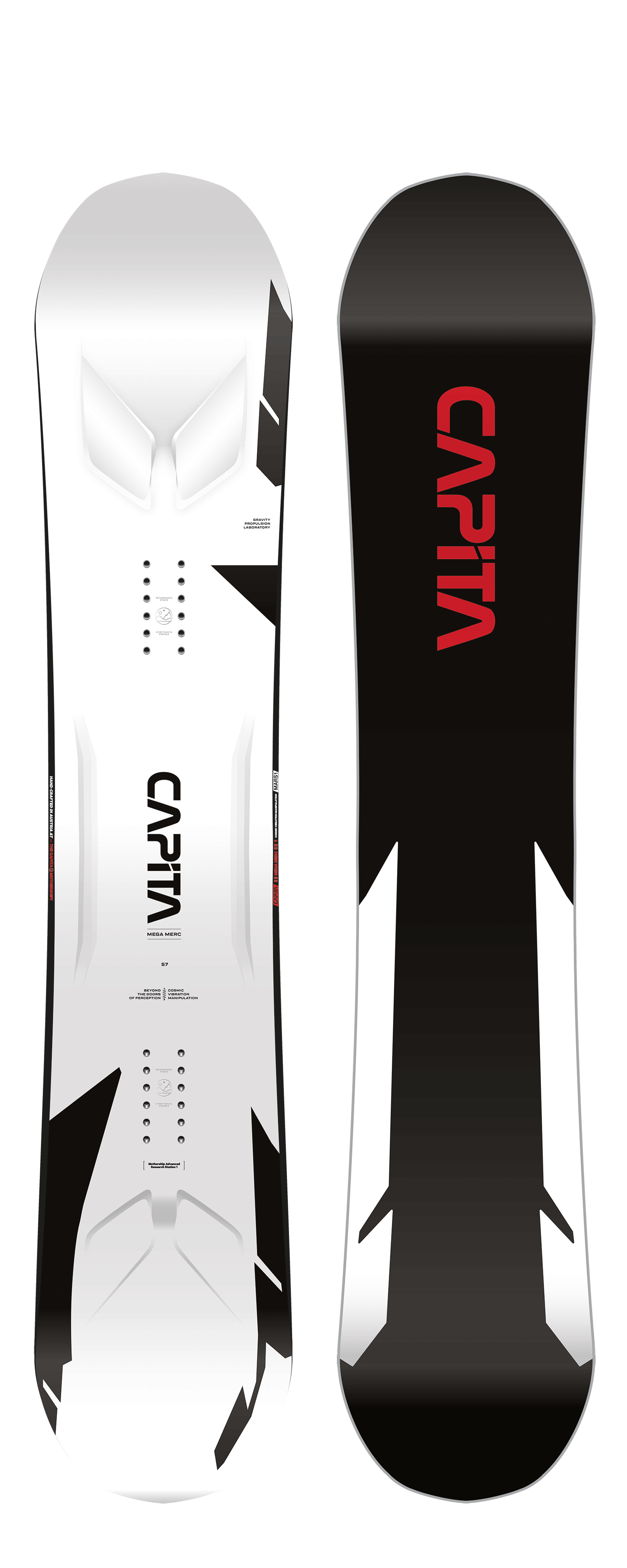 157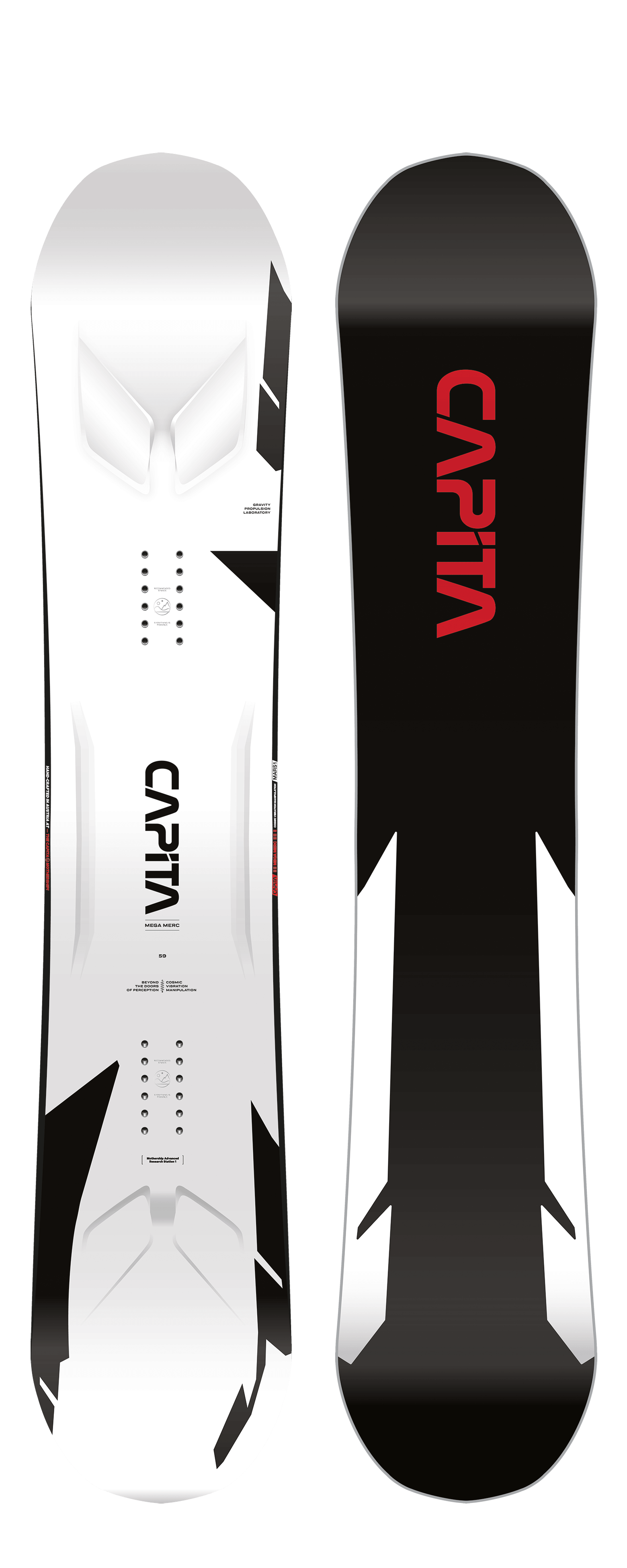 159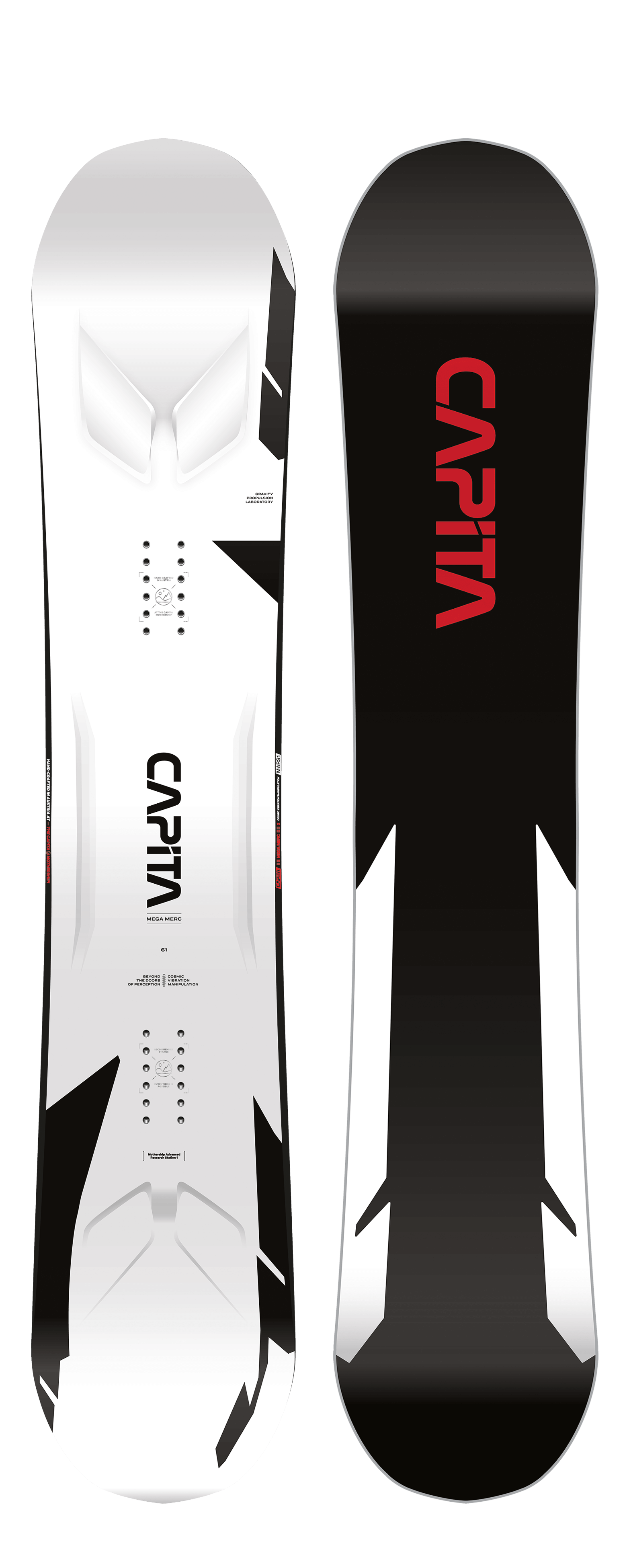 161
THE MOTHERSHIP CONNECTION — NFC
Enhanced Experience Through Technology.
Over the past year, the EETT™ development team at MARS1 has been working to connect you to your board beyond the standard boot/binding interface.
By embedding a super-intelligent Near Field Communication (NFC) chip into the nose of your board, you can now connect your phone to your board for seamless product information, snowboard registration, warranty processing and more.
CAPiTA Snowboards once again leads the industry in next level future tech.